Blackjack rules of thumb
When should you Hit & Stand in Blackjack?
February 20, 2018 – 09:17 am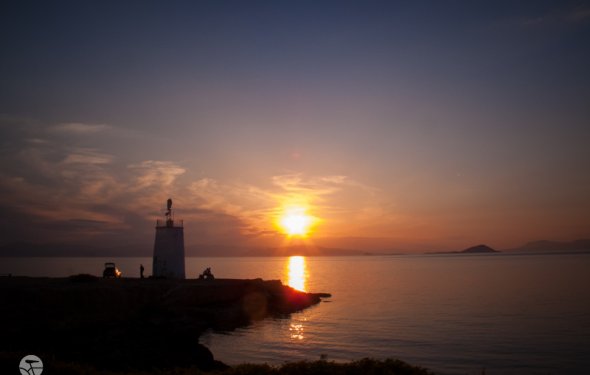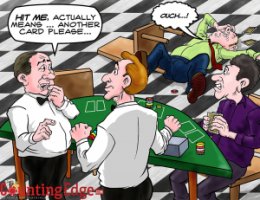 Blackjack is a game of decision-making. It is the decisions you make at the blackjack table which will ultimately decide whether you win or lose. Of the decisions you will be called upon to make while playing blackjack, the decision to hit or to stand on your hand is the most important.
Hitting or standing on your hand in the correct manner is the fundamental skill of successful blackjack. It doesn't matter how well you know how to count cards or manage your money if you fail to execute the proper decision when it comes to hitting or standing on your blackjack hand.
Basic blackjack strategy will give you the foundation you need to understand when to hit and when to stand, but it is just a start. To really become a successful blackjack player you need to understand the true dynamics of hitting and standing.
Do you want to Play Blackjack Online?
There are many Internet casinos that you can play blackjack at.. We list a handful of the best rated sites and they are also mobile friendly.
What Does It Mean To Hit Or To Stand?
Let us first consider what these two options are and how they are exercised at the blackjack table.
To hit your hand means that you wish to receive an additional card from the dealer. This is indicated in multiple-deck games by tapping the table with your index finger. In a single or double-deck game in which you are allowed to touch the cards, you scrape the edge of the cards on the table toward you in order to tell the dealer you want a hit. Each new card you receive from the dealer is considered on hit. In other words, you cannot hit your hand for two cards as you can in draw poker. Whenever you hit your hand you receive one card and then you may choose to hit again or stand on your total.
To stand on your hand means that you are satisfied with your total and do not wish to receive additional cards. To indicate this in a multiple-deck game, wave your hands over the cards. To indicate it in a single or double-deck game, slide your cards under your original bet. Of course, in online blackjack, you only have to click the button which says "Stand". Once you stand on your hand, you will not be permitted to act further. All decisions have been made and all that remains is to determine whether or not you have beaten the dealer.
The Only Reason For Hitting Your Hand
There is only one reason to take a hit at the blackjack table. You always hit your hand in an effort to improve the hand. If you hit the hand for any other reason, you are doomed to failure. A hit is only taken when you need to try and improve your hand.
Source: www.countingedge.com
Resources
Interesting facts
Las Vegas Cool Hand is a Game Boy Color game that was released in 1998 to a North American and European market.
The video game features blackjack, cribbage, and solitaire. Blackjack can be played by either Las Vegas Strip rules, downtown Las Vegas rules, London rules, or Atlantic City rules. The player starts out with a certain amount pretend...
You might also like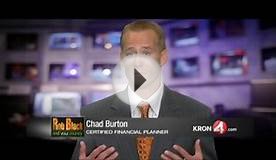 Ask the Expert CFP Chad Burton -- Bad rules of thumb in ...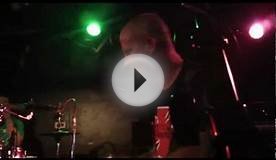 RULE OF THUMB - Whiskey Boy - 02/11/12 - Las Vegas ...
Blackjack!


Mobile Application (Sinan Özeray)




Free Card Counting Trainer!
Free Daily Chips, Level Up Bonus Chips and More Free Chips!
18 Beautiful Casino Table, Chip and Card Themes!
Vast Variety of Blackjack Rules to Play With! (Vegas, Atlantic City and Europe Casino)
Popular Blackjack Hand Gesture Adaptations!
Global Leaderboard and 30+ Achievements!
Blackjack Hot


Mobile Application (北京猎人互动科技有限公司)




Easy to play and fun
King of Vegas? Try your luck around the world.
Earn chips to play blackjack as if you were at the casino
Split your cards
Win more chips when you get Blackjack
Blackjack casino rules pays 3 : 2
Insurance: pays 2:1 if the dealer has Blackjack
Exchange chips for new table themes
Choose between different table themes
Pixel Wars Star


Mobile Application (ThumbsApp - Best Jump & Run Games)




Be the star of these epic wars between pixels, dots, blocks, balls and more.
Engage yourself with multiple gameplays!
Lots of game modes and levels!
Challenge yourself with the near impossible!
Download it now for free!

Hoyle Casino 2008 - PC


Video Games (Encore Software)




ONLINE Texas Hold Em
Baccarat
Blackjack

Video Blackjack


Mobile Application (November31)




FREE! For fun, real money is NOT used. Nothing is ever charged.
NEW Let It Ride! Press to let your previous bet and winnings ride!
4 different machines to play on (swipe left or right to switch machines).
Old and modern cards, backgrounds, different bet amounts, different limits and different rule variations. (Long press Help for details).
Rebuy for FREE at any time (play money). Real money is NOT charged.
(To rebuy use menu OR press the Deal button twice when empty.)
Basic stats available in menu.
Related Posts