Blackjack table etiquette
Blackjack Strategy: A Beginner's Guide to Blackjack Table Manners
December 30, 2016 – 11:20 am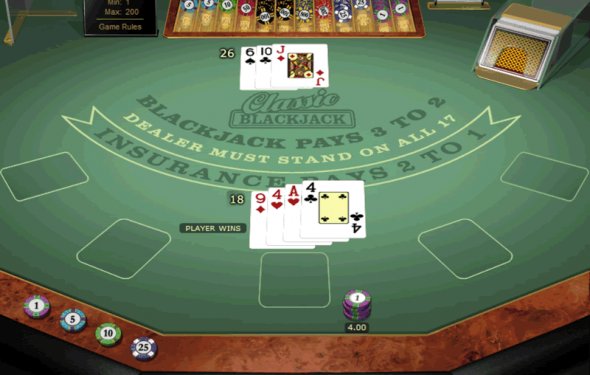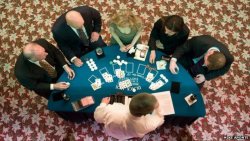 Whether you're trying the game for the first time or switching to a real life casino, there are a number of basic rules governing behaviour at the blackjack table.
First up, when you arrive at a table, bring your chips. Few casinos allow cash bets, and if they do you'll hear the dealer call "money plays". Once you're seated, wait for the current hand to finish before placing a bet. If you have a drink with you, settle it in a safe spot - spillages aren't just embarrassing, they're disruptive.
Placing a Bet
When making a bet, place the smallest denomination of chip on the top of your pile. If you don't, the dealer might have to. It's a simple rule to guard against players trying to add to their stack when a win looks likely.
The Deal
Now it's time for the deal. In some games the cards are dealt face down (Nevada Style), in which case you can discretely look at them before making your strategy decision. In most games, however, the cards will be dealt face-up (London style) and you should not touch them at any point during a game. Again, this is to avoid accusations of tampering.
The dealer will move through the players at the table, from his left (your right) to his right (your left). Wait your turn before declaring your move.
Table Etiquette
Because real casinos have an atmosphere, it might get a little noisy: that's why Blackjack has developed a few simple hand gestures to help you convey your move to the dealer. To hit, lightly tap the table in front of your cards. If you want to double your bet - place your chips behind your initial stake. Don't stack them. To split, the wager goes beside your original stake, and you can also gesture to the cards with a 'V' sign using your index and middle fingers. If you're sticking/standing, simply wave your hand across your cards.
During a long session, it's usually acceptable to strike up short conversations and, if you're a novice, ask for advice; but it's far better to play or observe for a while before getting too chatty. Although most players enjoy the patter, and more still would rather you asked for advice than 'took their cards' or inadvertently stopped the dealer going bust, attitudes can vary.
Back Betting
Sometimes in a real casino environment, you might be able to indulge in a bit of back betting (backing someone else's hand). If you do want to try it, check with the player first, and don't distract or try to play the hands for him/her. It's normally OK to ride someone's luck, but not to test their patience.
Interesting facts
Virginia is frustrated when her flight is diverted from San Francisco to Las Vegas. Just in time as she was arriving from the ""gastronomical desert"" of New Zealand. Linda is excited about performing in Las Vegas once again, but she doesn't hold as much sparks as she did twenty years ago, and looks back on her memories while giving an...
Related Posts