Video Blackjack machines
Advantages and Disadvantages of Video Blackjack versus Live Tables
December 4, 2016 – 06:38 am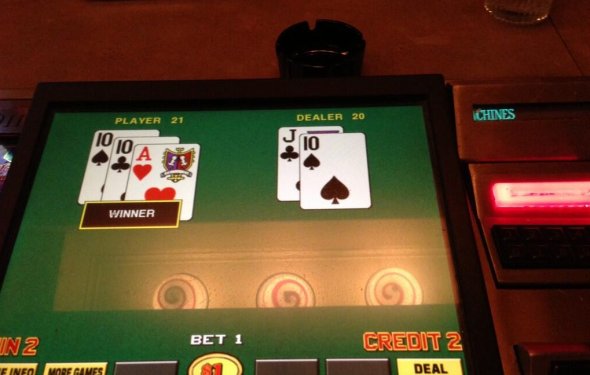 There are essentially two ways to play a traditional game of blackjack in a land-based casino. One can visit the live tables, where a dealer doles out the cards to all players at the table, or a video blackjack machine where each game is engineered by computerized results. Each carries advantages and disadvantages, based on the type of player partaking in the game.
Differences between Video Blackjack versus Live Tables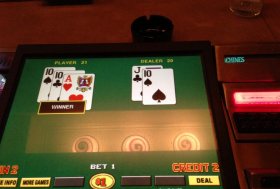 The most obvious difference between video blackjack and live table games is the presence of a computerized Random Number Generator, otherwise known as the RNG. The role of the RNG is to provide entirely randomized shuffling of the virtual deck, or decks, of cards in use.
Contrary to popular belief, video blackjack machines do not incorporate payout percentages into the RNG the way slot machines do. Just like a live blackjack game, the house edge is determined by the particular rules and payouts of the game being played, as well as the knowledgeable decision-making of the player.
A typical live blackjack game with 3:2 payouts for natural blackjack will impose a house edge of about 0.5% for the most attentive players.
Unfortunately, a significant number of video blackjack machines have less affable payout structures, delivering only a 1:1 payout for a natural blackjack. This is the number one thing players will want to look for before inserting any money into an electronic blackjack machine, as the even payout increases the house edge by an extra 2.3%.
Players must even beware of video blackjack games that do present standard 3:2 payouts, because many of them will round their payouts down to an even number.
One of the most favored aspects of video blackjack machines is that they often come in much lower stakes ranges than live tables, as cheap as $0.25 per play, but due to potential payout rounding, this can work to the player's disadvantage if you're not careful.
Let's say you're wagering $0.25 per game, and you hit blackjack. The machine is not going to pay you at 3:2, because that would equate to $0.375. Likewise, if a machine only pays in whole-dollar increments, a $1 bet would only deliver a $1 reward for a natural blackjack, not the $1.50 you might expect to earn at 3:2.
To avoid being ripped off by rounded payouts, make sure to place all bets on video blackjack machines in 2 credit increments (i.e. 2 quarters, 2 dollars instead of one).
Aside from allowing players to bet much lower amounts per hand, video blackjack machines are also beloved by players who feel intimidated by the live scene. Rather than having more experienced players on each side of them who want to keep the game moving at a more rapid pace, some players prefer the singularity and leisurely nature of video blackjack.
Source: begado.legitimatecasino.com
Interesting facts
GrandHotelCasino.com is an online casino, located in the Kahnawake Mohawk Territory near Montreal using Microgaming as their software provider.
GrandHotelCasino.com offers a variety of casino games including: Blackjack, Roulette, Keno, Sic Bo, Craps, Pai Gow, Video Poker & Slot Machines.
Payout: manager@grandhotelcasino.com
Inquiries...
You might also like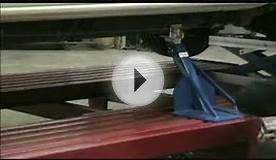 BlackJack Frame Training Video Part 2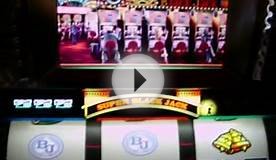 Super Blackjack video Slot machine
Popular Q&A
where can i find a nickel video blackjack machine around MI? | Yahoo Answers
There is no nickel video black jack the cheapest you will find is $5 and I am a regular at mgm motor city four winds and ceaser in canada
Related Posts