Cheap Blackjack in Vegas
$1 Blackjack Is Alive and Well at the Riv
May 5, 2016 – 09:06 pm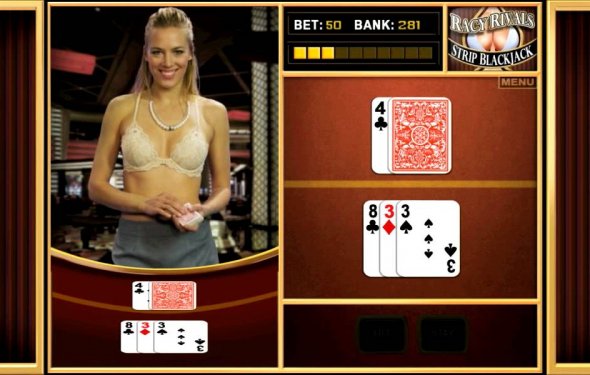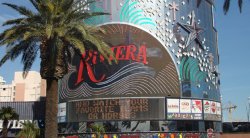 When's the last time you played $1 blackjack in a casino? A long time ago I'm sure. Whereas $1 minimum blackjack tables used to be common, they're now all but extinct because of changing economic conditions that make it almost impossible for casinos to make a profit with a minimum that low. But guess what? You can play dollar blackjack right now—and smack in the middle of the Strip, no less.
The Riviera is dealing $1 blackjack 24/7. There are typically two tables in action with six seats each. Those tables tend to be popular, but it's not like there's a line—you'll get a seat after a short wait, perhaps even right away if you show up at an off hour.
The availability of $1 blackjack at the Riv isn't trivial. The casino is one of only three that I know of in Nevada regularly dealing a $1 game, with the Poker Palace in North Las Vegas and the Nugget in Pahrump being the other two. (Binion's has just begun a Thursday-only promo with $1 minimums.)
Now here's the rub: It's not a very good game rules-wise. It's a six-decker dealt from a continuous-shuffling machine. The dealer hits soft 17 (bad), and doubling down after splitting is allowed (good), but—and this is the big negative—blackjack pays 6-5. That's about a 2 percent house advantage against a basic-strategy player (i.e. someone who knows the proper plays. Unfortunately, it gets worse. A blackjack only pays even-money on bets of less than $5; the casino advantage jumps to 2.9 percent if you don't wager at least $5.
A 2.9 percent edge may not seem like much—until you remember that blackjack's reputation as the best game for gamblers is mostly because the house edge is closer to 0.5 percent. Hence, the $1 game at the Riv is about six times worse than standard. That sounds bad, but this is where the $1 minimum comes into play.
Assuming you play your hands perfectly, you're giving up 2.9 cents for every $1 played. Since the tables are full, the pace of play slows, so you're paying that 2.9 cents on only about 40 hands per hour, making the theoretical cost to play a paltry $1.16 per hour. Assuming you don't play basic (and I'll wager you don't), you might be playing at an additional 2 percent below optimal. In that case it costs you about $2 per hour.
Keep in mind that wagering $2 will double your expected loss, and betting $3 or $4 multiplies that correspondingly. Mathematically, you're actually better off betting $5 (to get the 6-5 back on naturals) than $2, $3, or $4, though it heightens your risk.
Interesting facts
Chuck Gorson was a professional poker player, blackjack player and Las Vegas celebrity nicknamed "Big Chuck". He has won over $1 million in his 15 year career and is considered one of the world's most successful professional gamblers. Gorson earns a six figure income playing all manner of casino games including blackjack, craps, roulette, slots...
You might also like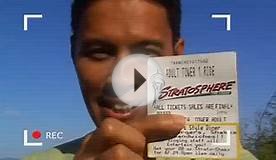 Lonely Planet: Cheap Thrills in Las Vegas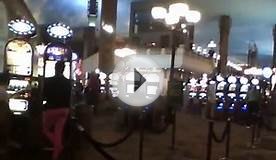 Paris Hotel and Casino Las Vegas gocheapvegas.com
High Rollers Casino (Xbox)


Video Games (Jack of All Games)




Gain prestige, VIP cards, and a large bankroll to achieve High Roller status
Go up against the heavy hitters in a high stakes poker tournament
Try your luck at 3 Card or 5 Card Poker, 7 Card Stud and Texas Hold em
Other games like Triple 7, Spanish 21, Pai Gow, Blackjack and Caribbean Stud
Also includes Baccarat, Craps, Double Exposure, Let it Ride, Omaha 8 s or Better, Roulette, Razz and Sic BO
DEALER Street Sign blackjack 21 roulette poker vegas casino gamble craps


Lawn & Patio (SignMission)




Sign Size: 4 x 18
Brand New, Top Quality Sign
Great for Indoors or Outdoors
Proudly Manufactured in the U.S.A.
Blow Me Men's T-Shirt - 2XL


Apparel




Fast shipping
Good quality fabric
Designed to last a lifetime
Proudly printed in the USA with North American garment with North American garment
Makes a great gift!

I'M THE DEALER Warning Sign drug card poker gag gift


Sports (SignMission)




Brand New Sign: 8 x 12
The Ultimate Gag Gift!
Top Quality Sign
Proudly Manufactured in the U.S.A.

Hoyle Casino (2006) - PC


Video Games (Encore Software)




Enjoy the excitement and challenge of fun casino games
Experience a realistic Vegas environment from the comfort of home
500+ variations of 16 of the most popular casino games
Combines nonstop entertainment, endless replayability, and attention to rules
Simple interface designed for novice and expert computer users alike
Popular Q&A
Where are the cheapest blackjack tables in Vegas.
A few places, including Casino Royale and Slots-o-Fun, have $5 dollar blackjack tables! Bigger hotels have a minimum of $10! Cha!
Related Posts