Las Vegas Casino rules
How To Gamble: Craps
April 16, 2016 – 04:55 pm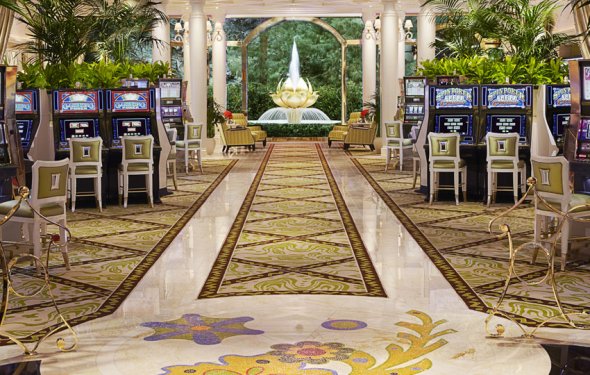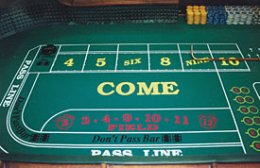 We've all seen the crowds around the Craps table causing a commotion and want to join in, but let's face it. We're not Demi Moore, and some millionaire isn't begging us to blow on his dice. So, until we hit the gym for eight hours a day and make an appointment with the plastic surgeon, we'll just have to learn the basic bets for Craps for those of us just starting out.
The Basics
What have we learned is the first thing to do when playing a casino table game? Place a bet. With Craps, the only Player who must place a bet prior to the first roll of the game is the Shooter (or person who wants to roll the dice). To become eligible to become a Shooter, place a bet on the Pass Line or Don't Pass Bar. The dice are passed to Players in a clockwise direction so you might have to wait a while for your turn as a Shooter. If you want to play, but don't want to be a Shooter, you also may place this bet, but are not required to do so and may wait to place a bet after the Come Out roll. The Stickman (the guy with the stick who assists the Dealers) will push about five dice toward you. With only one hand, pick up two. Next, roll the dice hard enough so that they hit the wall of the opposite end of the table. The object of this Come Out roll is to establish a Point, which needs to be something other than a 2, 3, 7, 11 or 12.
On the Come Out roll, if a 7 or 11 is rolled prior to establishing a Point, any Player who bet on the Pass Line wins. If, however, a 2, 3 or 12 is rolled, the Pass Line bet loses. The opposite is true with the Don't Pass bet, in which case, the 7 and 11 loses, and the 2, 3 and 12 wins, if rolled prior to a Point being established.
Once you have established a Point, which will be a 4, 5, 6, 8, 9 or 10, the Dealer places a plastic disc (white side up) on the corresponding box on the Craps table. At this time, all Players are either betting that you will either roll that Point again before you roll a 7 or vice versa.
Example - Your Come Out roll is a 4. Players who had placed a wager on the Pass Line will leave their wager and will win if you roll another 4 before you roll a 7. However, Players who initially placed a wager on the Don't Pass bar will win if you roll a 7 before you roll a 4.
Any Players who didn't place a wager prior to the Come Out roll, either by choice or because they showed up at the table afterward, are no longer eligible to place a Pass Line or Don't Pass bet. Instead, they may place a Come or Don't Come bet.
Interesting facts
The Horseshoe Casino Tunica is a casino resort located in Tunica Resorts, Mississippi. It was developed by Jack Binion, the son of Las Vegas gaming legend Benny Binion and named after his father's famous Binion's Horseshoe downtown gambling hall. Much like its namesake, the Horseshoe Tunica is known for catering to serious gamblers...
You might also like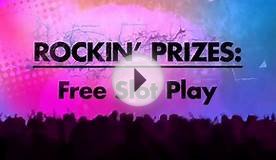 Las Vegas Casino Promotion Silverton Rocks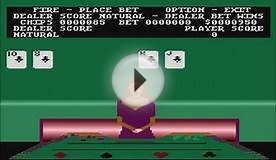 Las Vegas Casino for the Atari 8-bit family
The Illustrated Book of Poker and Poker Playing - Learn From the Professionals How to Beat the Odds at Poker With Winning Strategies, Skills and Tactics


Book (Hermes)




How to beat the odds at poker with winning strategies, skills and tactics
Includes draw poker, five-card stud & seven-card stud, Texas hold em & Omaha
Includes history, poker legends, notable players, rules of the game
Demonstrates how to play a good hand and tips for success for players at all levels
Over 700 color photographs, illustrations, and artworks

Las Vegas Playing Cards, 3-Pack


Sports (RETAIL IMPORTS, LLC.)




Welcome to Las Vegas playing cards are great for your game room or man cave!
Features a high-quality, professional finish.
All ages.
Deck contains 52 cards; rules.
Popular Q&A
anyone here play on ladbrokes blackjack and website ? | Yahoo Answers
why play at a casino you thinks is rigged when ther are so many good once to play blackjack and safe to play that are out ther for allmost 6 yeas just go and do a quik look at some forums and portals that ewill give you only the one that aree good and trusted.
Related Posts