Basic Blackjack Tips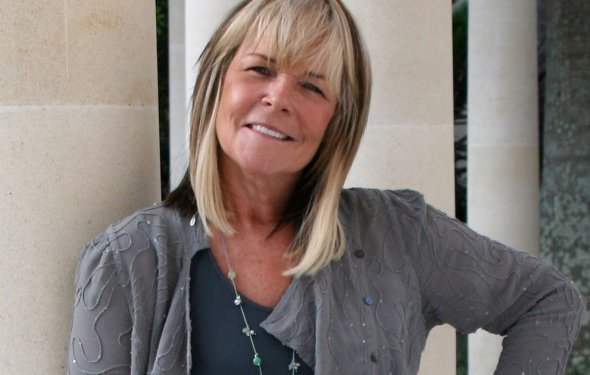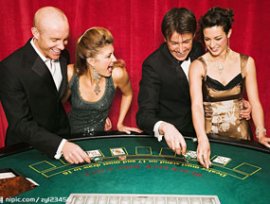 With several difficult choices available in every hand, blackjack is not the easiest game in terms of strategy. And don't even get us started on blackjack card counting! Fortunately, blackjack strategy can be simplified quite easily if you concentrate on a few basic tips to start with. This being said, here is a quick look at some basic blackjack tips that will help you play well right away.
Get a Blackjack Strategy Card – If you're totally new to blackjack, don't try playing the game on your own intuition; instead, get a strategy card! Blackjack strategy cards document every move you should make based on your score versus the dealer's upcard. For example, if you have a 17 and the dealer's upcard is 6, the strategy card will recommend staying. But whatever you do, don't get a strategy card from a casino gift shop where you're playing because these can be for blackjack games with slightly different rules. A better idea is to print one off of the internet before you leave for the casino.
Look for Tables with Favorable Blackjack Rules – In most cases, blackjack players can lower the house edge to 0.5%, which is pretty good in comparison to most casino games. However, if the casino has unfavorable rules in place, this can increase the house edge by quite a bit. With this being the case, you have to play at tables with 3:2 blackjack payouts (instead of 6:5), and where the dealer has to stand on a soft 17 (instead of being able to hit). Other rules that can reduce the house edge include being able to resplit aces and double down after splitting.
You need to have a 17 when the Dealer's Upcard is 9 or Better – While you always want to avoid situations where you could possibly bust out, sometimes there are times when you need to take chances. And if the dealer's upcard is a 9 or better, this is definitely one of those times because you should have at least a score of 17 or better to combat this. That said, hit until you have at least a 17 when the dealer's upcard is a 9, or bust out trying.
Spit Aces and 8's – The last of our basic blackjack tips involves only splitting aces and 8's. Now there are times when you should split other pairs depending on the dealer's upcard, but until you learn these times, it's best to stick with just splitting aces and 8's. Of course, if you have a blackjack strategy card handy – like we mentioned – use this to figure out when the optimal times to split are.
Source: blackjacklife.com
Interesting facts
UFC 21: Return of the Champions was a mixed martial arts event held by the Ultimate Fighting Championship on July 16, 1999 at the Five Seasons Events Center in Cedar Rapids, Iowa. The event was seen live on pay per view in the United States, and later released on home video.
UFC 21 marked significant rule changes due to the Council of the Mixed...
You might also like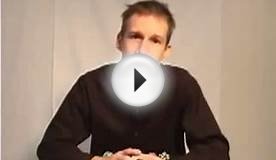 How to Play Basic Blackjack : Card Values for Playing ...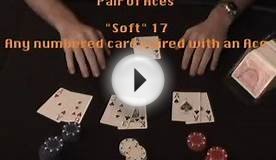 BlackJack Tips
Never Have I Ever, the Game of Poor Life Decisions - Only Get this Card Game if You Want Tears Running Down Your Face from Gut Busting Laughs, Outrageous Fun and to Be The Hit of Every Party From This Day Forward. Not for the Faint of Heart. Played on The Ellen DeGeneres Show.
Toy (INI, LLC)
This is the famous game that Ellen DeGeneres has been playing with her guests like Johnny Depp, Gwyneth Paltrow, Madonna and Justin Bieber.
Don t worry, what may have seemed like a terrible idea at the time now earns you points and makes you a winner.
Each time you play you ll have a chance to relive life s funny, embarrassing and awkward moments with your friends.
This is the game of poor life decisions and there s only one real rule to the game - no judgment.
Adult Card Game, Ages 17+, Includes 550 cards (485 Never Have I Ever Play Cards and 65 Rule Cards) + instructions in a shiny, new box. Fast shipping directly from...
Caseling Extra Large Hard Case for C. A. H. Card Game. Fits the Main Game, All 6 Expansions Plus. Includes 7 Moveable Dividers. Fits up to 1700 Cards. - Card Game Sold Separately. - Black


Toy (Caseling)




CASE for Entire CARDS AGAINST HUMANITY SET Uniquely designed to custom fit your C. A. H. card game and for Crabs Adjust Humidity. - Also for other Playing Cards...
The hard case / holder / box holds all cards including the First Expansion, Second Expansion, Third Expansion, Fourth Expansion, Fifth Expansion, Sixth Expansion...
Hard case with soft interior layer will hold all cards in one place. And also protect the cards. includes 7 removable dividers for your convenience.
Zip it up for card safety. Includes wrist strap for your comfort.
DIMENSIONS; Outer: 21.5 L - 3 H - 4.5 W. Inner: 21 L - 2.5 H - 3 1/2 W.
Popular Q&A
When do you hit in Blackjack?
The rule of thumb for hitting is:
If the dealer is showing a 2 through 6, stand on a breaking hand, 12 or better.
If the dealer is showing a 7 through Ace, hit on a 16 or less.
If you have two aces - you should split your hand and hit on both.
Deuces are called a dealers Ace because the dealer can usually make a hand with a 2 showing, a lot of players will hit a 12 or 13 against a deuce.
No guarantees of course, they don't call it gambling for nothing.
Related Posts