6 deck Blackjack online
11 comments on "Lesson 6 – Card Counting – Single-deck Play"
May 12, 2016 – 10:18 pm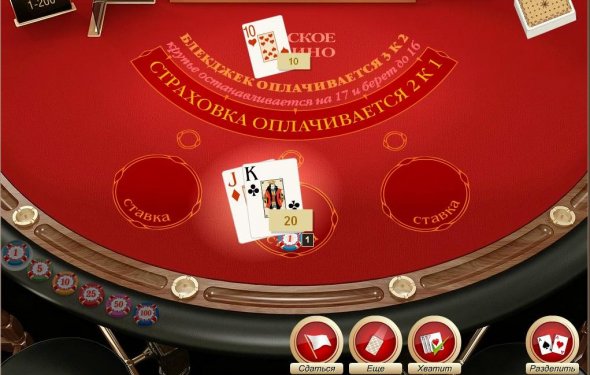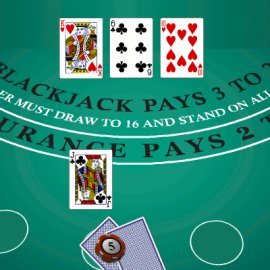 Every serious counter should have a good knowledge of how to play single-deck Blackjack, even if you spend 90% of your time at multi-deck games, because when you are able to get to a single deck game, it can be very profitable. The primary lure of the game will become more evident as we get into betting strategies, but take my word for it now: any "big" money you'll make at Blackjack will probably come from a single-deck game.
Most of you — especially those who are close to Atlantic City — should spend your time practicing instead of playing, all with the idea of taking 5 or 6 trips a year to areas such as Reno or Laughlin. You'll be much better off playing 60 or 70 hours a year at the single-deck games there than you would be playing several hundred hours at the dismal games A.C. is currently offering. Most of my students from the St. Louis area can fly to Reno on a 3 or 4 day trip for under $300, which includes round-trip airfare and hotel, and since they usually make that much in Blackjack profits per day, they often come home with a $1000 or more in net winnings. You "Eastcoasters" can find similar action in Tunica, MS.
Counting at the Table
To win at single-deck games, you first need to learn another method of counting at a table where the cards are dealt face down. As you will recall from Lesson 5, there is a very structured approach required for counting in order to make sure you're doing it accurately. I'll never forget the first time I played single-deck; it was in Vegas and I was used to the, then, four-deck game in Atlantic City. On about the second or third hand, the dealer had a "Blackjack" and everybody threw their cards in, face up. Talk about scrambling; my speed training was tested to its limit, but I got the count before the next hand was dealt. That's a situation for which you'll have to be ready and only practice will get you there.
Cards get turned face up for various reasons at a single-deck game, so let's go through a hand and see when you will count them. Begin by counting your two cards, then dealer's up card. Count any hit cards for the players since those will be delivered face up. If a player doubles, s/he will turn his or her first two cards face up, so you'll count them. However, the "double" card will usually be dealt face down, so you won't count it yet. If a player splits a pair, those will be turned face up so count them and then count the "hit" cards as they come out. In a single-deck game, a player signifies a "stand" by placing the cards underneath the bet so you don't see them, consequently you can't count them — yet. Should a player bust, s/he will toss in his or her first two cards, so count them as you see them. Play ends at the dealer's hand, so count the dealer's hole card as it's turned up and any hit cards for that hand.
Source: www.blackjackinfo.com
Interesting facts
Eyeshield 21 (アイシールド21, Aishīrudo Nijūichi) is a manga about American football written by Riichiro Inagaki and illustrated by Yusuke Murata. It has been adapted into an anime movie in 2004 (shown at Jump Festa), an anime television series in 2005, several video games and a trading card game from Konami. The manga is serialized in Shueisha's...
You might also like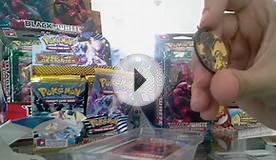 Unboxing #6: Pokémon TCG Deck Power Play / Jogada Poderosa!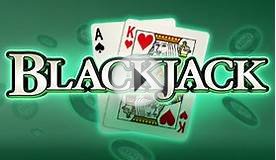 Play Blackjack Online - Games.com
Popular Q&A
What are the odds of losing 8 blackjack hands in a row with a 6 deck shoe?
The odds of losing 6 blackjack hands in a row with a 6 deck shoe are 48.6 to 1. So that means the odds of losing 8 in a row are pretty small! onward!
Related Posts