Sands Casino Blackjack
pennsylvania blackjack report: sands casino
September 2, 2016 – 10:02 pm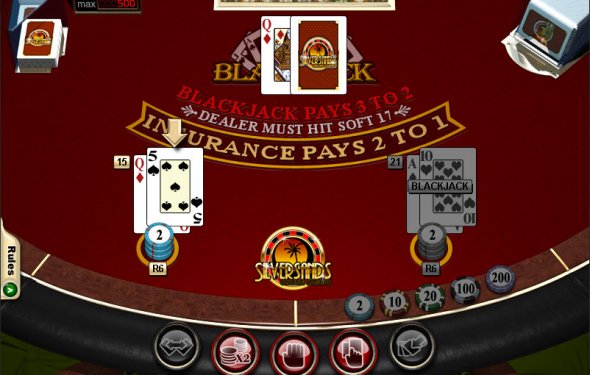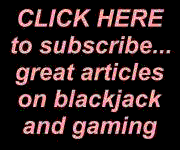 Friends of Blackjack Insider... great sites from our authors and partners:

A great web site for all advantage players.
The best online forums about all things gambling! Visit BJ21.com.

by JPB

JPB has been playing blackjack and counting cards part-time since 1996. He plays throughout the country but primarily in Missouri. He has been a Green Chip member of

BJ21.com for four years and one-time winner of the Post-of-the-Month. JPB is a professional engineer with three engineering degrees and works as a consulting engineer.

My preferred blackjack game is double deck (dd). Even when "real" 3:2 single deck was available in Nevada casinos in the 1990s, I never cared for it. The pit would typically scrutinize play too closely and be very quick to take countermeasures. The six-deck game is the best route for longevity for a card counter. However, card counting in a six-deck game can involve long stretches (some time as long several hours) where the player has a disadvantage, or only a small advantage, and only table minimum bets are justified. With dd, even a few hours with mediocre penetration is sufficient to ensure several opportunities where the player has an advantage and big bets are warranted.

Hence, my preference is for the double-deck game. When I can find a casino with dd and S17, I make an effort to play there. In the rare cases when both S17 and Late Surrender are offered at a double-deck game, I am all over it. I found one of these rare games at the Sands Casino in Bethlehem, PA.

Sands (Bethlehem, PA)

Logistics

Bethlehem, PA is about 60 miles west of Philadelphia. It is a suburb of Allentown or vice versa. My familiarity with the area was primarily from the Billy Joel song in the 80s about "living in Allentown and ...in Bethlehem there building ...iron coke and chromium steel."

Apparently, Sands Casino was built at the site of the former Bethlehem Steel plant. I liked the layout-more of a giant warehouse than the windy mazes in Las Vegas. I saw an Emerils restaurant (among a few other choice restaurants), but I did not have the chance to try any of them.

Blackjack

The blackjack conditions were excellent for the basic strategy player. Table conditions were:
Double deck, S17, DAS, no RSA, late surrender, for a house advantage of 0.15%. Table minimum as $50 in the main pit and $100 in the high limit pit.
Six deck, S17, DAS, and no RSA, for a house advantage of 0.35%. Table limit was $100 in the high-limit pit.
Eight deck, S17, DAS, and no RSA, for a house advantage of about 0.40%. I think there were mostly $10 table minimums.
The dd is among the best in the country (for the basic strategy player). In addition, I was pleased to see a decent number of dd tables open- there were two open in the high-limit area and about 6-8 tables in the main pit.
Unfortunately, there was one big problem...
You have clicked on a link to a Blackjack Insider web page or article for paid subscribers. You must have a paid membership to the Blackjack Insider newsletter to view this content. About 1/2 of the articles in each issue of the Blackjack Insider are for paid members only, while the rest are viewable by everyone. Your purchased membership will allow you to read all Blackjack Insider articles for 12 months.
Source: www.bjinsider.com
Interesting facts
Sands Casino Resort Bethlehem is a casino in Bethlehem, Pennsylvania in the Lehigh Valley region of eastern Pennsylvania, in the United States.
The casino is owned, operated, and constructed by the Las Vegas Sands corporation. It is one of five stand-alone casinos that was awarded a slots license by the Pennsylvania Gaming Control Board on...
You might also like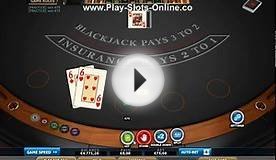 Single Deck Blackjack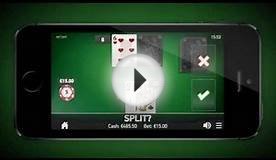 Blackjack Touch - Single Deck™ - NetEnt
Related Posts