Rules for playing 21
Blackjack
January 31, 2016 – 12:09 pm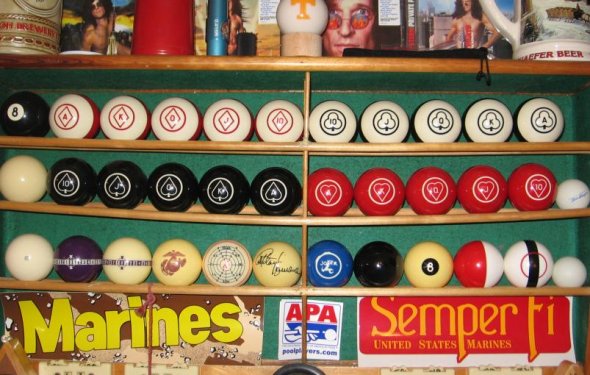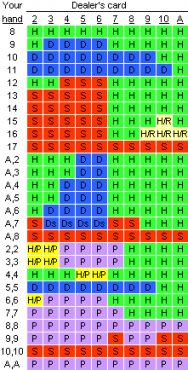 Blackjack game premise / basics
In the game of blackjack you are playing against the dealer and the aim of the game is to have a hand higher in value than the dealer's without 'busting' or going over 21. Equal hands are pushed; that is you get your bet back with no win.
The game begins with the player(s) placing a bet in his/her allocate bet box. The dealer will then deal all participating players 2 cards (both facing up) as well as 2 cards to him/her self (only 1 facing up). The game may be dealt from a single deck through to an eight deck shoe depending on where you are playing.
Card values…
2 through 9: face value
10, Jack, Queen, and King: 10
Ace: 1 or 11, eg. A 6 may be 7 or 17 ('soft' 17)
Hand values are equal to the sum of cards held.
Following the initial deal of 2 cards to all players and the dealer, each player plays his/her hand in turn, with the option to receive additional cards (hit/stand/double down/split – ). The aim is to get a hand total higher than the dealer, but not more than 21. If a card is drawn that takes the hand total to more than 21, the player's hand busts and the bet is lost.
Dealer rules…
Once all player hands have completed, the dealer turns over their down card and draws additional cards according to the house rules. Either one of the two below house rules is commonly employed:
Dealer stands on all 17s – Dealer must stand on any 17
whether hard or soft. eg. must stand on 6 A
Dealer stands on hard 17 but hits soft 17. eg. will hit on 6 A
If the dealer busts all remaining players win their bet (ie 1 to 1 payout). If the dealer doesn't bust, all player hands totaling more than the dealers win their bet at 1 to 1. All player hands totaling less than the dealer's lose their bet.
Blackjack…
Players dealt cards totaling 21 from the initial deal get 'Blackjack'. As long as the dealer doesn't also have a blackjack, the player is paid 3 to 2 (generally) on their bet.
Player's hand: hit, stand, double down, split, insurance, surrender
Following the initial deal, players are given the option of drawing additional cards to achieve the best possible hand. Their options are as follows:
Hit…
Additional card is dealt. Player may hit as many times as they wish on a given hand, until the hand busts.
Stand…
No further cards dealt to the hand.
Double down…
After the initial 2 card deal (and only after the initial 2 card deal) a player may choose to double down. Here the initial bet stake is doubled and only one more card is received. No further cards can be hit after this third card.
Split…
If the player receives a pair on their initially dealt cards, they have the option of splitting the pairs and then playing each split hand as a separate hand. An additional bet (equal to the original stake) must be staked on the new hand resulting from the split and each hand is then played in turn.
Source: www.livedealer.org
Interesting facts
The Hastings Football Club, nicknamed the Blues, is an Australian rules football club playing in the Mornington Peninsula Nepean Football League. The club itself is based in Hastings, Victoria and has won 21 Senior Premierships since 1903.
You might also like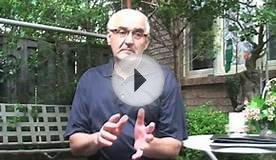 Video 21 Big Idea Mastermind The 10 Rules for Achieving ...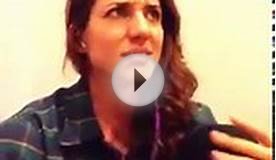 The Last Supper: final rules/play by play for your next 21 ...
Never Have I Ever, the Game of Poor Life Decisions - Only Get this Card Game if You Want Tears Running Down Your Face from Gut Busting Laughs, Outrageous Fun and to Be The Hit of Every Party From This Day Forward. Not for the Faint of Heart. Played on The Ellen DeGeneres Show.
Toy (INI, LLC)
This is the famous game that Ellen DeGeneres has been playing with her guests like Johnny Depp, Gwyneth Paltrow, Madonna and Justin Bieber.
Don t worry, what may have seemed like a terrible idea at the time now earns you points and makes you a winner.
Each time you play you ll have a chance to relive life s funny, embarrassing and awkward moments with your friends.
This is the game of poor life decisions and there s only one real rule to the game - no judgment.
Adult Card Game, Ages 17+, Includes 550 cards (485 Never Have I Ever Play Cards and 65 Rule Cards) + instructions in a shiny, new box. Fast shipping directly from...
Tomorrow's War (Science Fiction Wargaming Rules)


Book (Osprey Publishing)




science fiction wargaming rules
Age range: 12 and up
Manufacturer: Osprey Publishing
Related Posts