Different Blackjack games
Different Games and Variants
March 17, 2016 – 10:05 am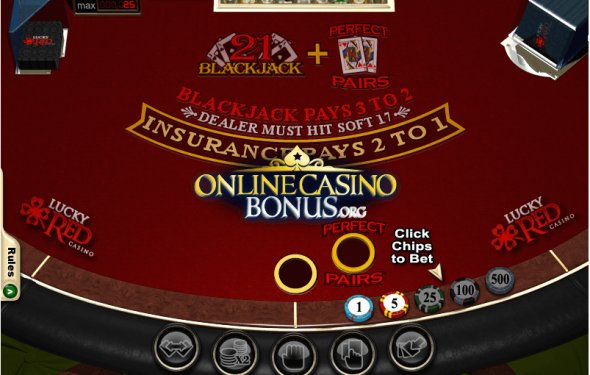 While the basic version of blackjack is popular around the globe, other blackjack games also exist in various casinos. Some of these variants are quite similar to the original, while others have little in common. But regardless of the mechanics of play and the conditions for victory, you can always count on different types of blackjack for excitement and potential profits.
This article is meant to familiarise you with some of the most popular versions of blackjack. While you may have to travel to a specific state or nation to experience some of the games listed below, you'll still find it worth your time and money.
Sites With Best Range of Online 21
For all rulesets and variations of blackjack, the top four sites to visit and play are:
List of Blackjack Variants
Blackjack Switch – The player is dealt two hands, and the second card of each hand can be swapped with one another. A dealer 22 is considered a push, and a natural blackjack only pays even money instead of the customary 3:2.
Vegas Strip – Played with four decks of cards, Vegas Strip is one of my favourite blackjack games. Players can split aces only once, but they may also double down on any two cards. The dealer stands on 17, and this applies to both soft and hard 17s. The player loses their insurance wager if they split, and they may only double down after a split if aces were involved.
Other rules include: 21 after a split is not considered blackjack; if aces are split, each hand only receives one additional card; split hands must have equal wagers; and any pair of cards with values of 10 may be split.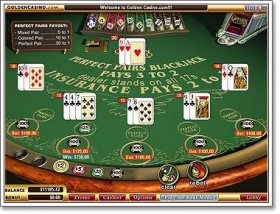 Perfect Pairs – The option to place a 'perfect pairs' wager is applicable with many different types of blackjack variants including regular blackjack, Pontoon, Vegas Blackjack, Pandemonium Blackjack and more. Before being dealt your hand, you can place a bet in the perfect pairs section on the table (usually directly above your hand), and you will win if the first two cards dealt to you result in any pair (two cards of the same figure, for example, two Kings or two sevens). If they do not match, the dealer will collect the chips allotted for this side wager. There are three different types of pairs which offer different payouts. They are as follows:
Perfect Pair: The initial two cards dealt to the player are exactly alike, including colour and suit.
Coloured Pair: The initial two cards dealt to the player are exactly alike including colour but not suit.
Mixed Pair: The initial two cards dealt to the player are exactly alike except for suit and colour.
The payouts will vary from casino to casino and with different games, but same colour and suit perfect pairs will always have the highest payout, coloured pairs will have the second highest payout, and a mixed pair will always have the lowest payout.
Source: www.blackjacktips.com.au
Interesting facts
The Game Wave Family Entertainment System is a hybrid DVD player and video game console. It was first released in Canada in October 2005. It is part of the seventh generation of gaming.
Unlike the main consoles (such as the PS3), the Game Wave is aimed at a more family friendly market: a majority of its games are trivia based or video versions...
You might also like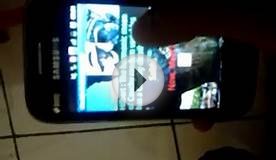 BlackJack Baratayudha Free Android card game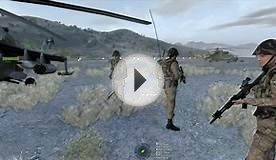 Task Force Blackjack - A Different Perspective
Related Posts