Play Strip Blackjack online
Rules of Vegas Strip Blackjack
January 3, 2016 – 05:23 pm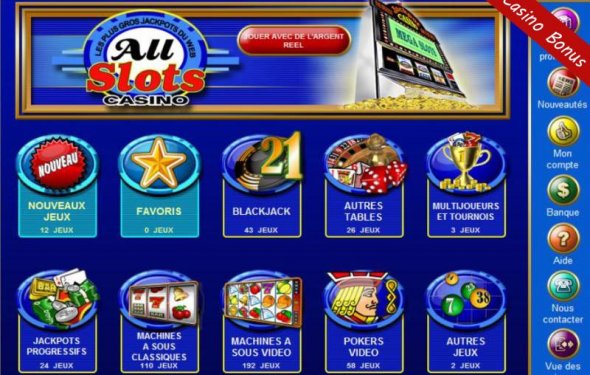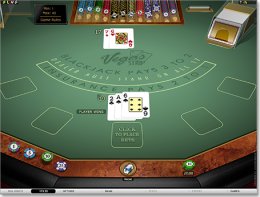 This blackjack variant first appeared in Nevada casinos up and down the famous Las Vegas strip and didn't take long to soar in popularity, finding its way to casinos all over the USA. Vegas Strip is generally considered the easiest blackjack variant to master, which helped contribute to its popularity both online and offline.
Vegas Strip Blackjack is one of the most essential variants in the American blackjack series, along with Vegas Downtown Blackjack and Atlantic City Blackjack. Given its popularity in bricks and mortar casinos, it's now a common game at leading online and mobile casinos, which means players don't have to venture to Sin City to enjoy this fantastic game.
Differences between Classic Blackjack and Vegas Strip
At its core, Vegas Strip follows the same basic rules as classic blackjack and as with all blackjack variants, the aim is to acquire a hand with a higher value than the dealer without busting a total of 21. The style of the table, dealing process and blackjack terminology is the same for both variants. The differences between the two lie in the smaller details, like the amount of decks used and small spins on certain rules and player moves. If you are familiar with the rules of classic blackjack you will have no trouble picking up the rules of Vegas Strip.
Vegas Strip is a hole card game and follows all standard hole card rules. A hole card game is when the dealer is dealt two cards, one face up and one face down. The down facing card is referred to as the "hole card". Hole card and additional fixed rules of Vegas Strip Blackjack include:
• Four decks of standard playing cards are used
• A blackjack payout is typically fixed at 3 to 1 (some tables may offer a payout of 6 to 5 which should be avoided)
• The dealer stands on soft 17 (a hand valued at 17 that includes an Ace worth 11 points)
• The dealer peeks for a blackjack when face-up cards are 10's and Ace
• Players can double down on any first two cards
• Surrender is not allowed
• Players can split cards three times, for a total of four hands in play
• Double down after splitting is allowed
• Aces can only be split once
• When splitting Aces, players can only take one card
• Unlike cards valued at 10 may be split, for example a Queen and a 10 or a Jack and a Queen
• Hitting 21 when splitting Aces doesn't constitute as a blackjack
Vegas Strip Blackjack House Edge
Vegas Strip is considered to have one of the lowest house edges of all blackjack games, second only to classic blackjack. When following the standard rules as detailed above the house edge of Vegas Strip is 0.35%. To take advantage of better odds of winning, blackjack strategists advise players of Vegas Strip to avoid games that offer a payout of 6:5 and to avoid taking insurance.
Blackjack in general has a lower house edge than other casino games, so with the low edge of this variant, Vegas Strip is a great choice for hopeful winners.
Source: www.blackjack.com.au
Interesting facts
There are various games and applications available in Windows Live Messenger that can be accessed via the conversation window by clicking the games icon and challenging your "buddy".
Tic-Tac-Toe is a game where you place your letter (either an X or an O) on part of the board, which consists of a 3×3 grid. The aim of the game is to complete 3...
Popular Q&A
how 2 change my msn contact card? | Yahoo Answers
to change the apearance of your contact card first of all i would like to explain that your contact card appearance is based on what your space looks like.
1)sign into your hotmail email than there is a catagory above that says space
2)click that and than click your space
3)now heres where you can start changing things
4) for example-if you change your template to the colour black your contact card would show up black
5)if you change your layout, thats how it is going to look on your contact card so now you know how to change the appearance of your contact card, good luck.
Related Posts