Best Blackjack app android
Card Ace: Blackjack
September 5, 2016 – 10:26 pm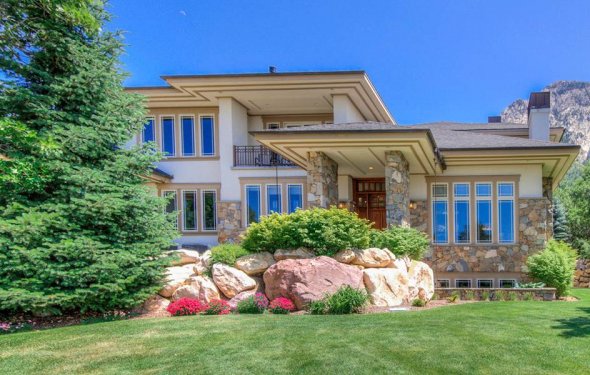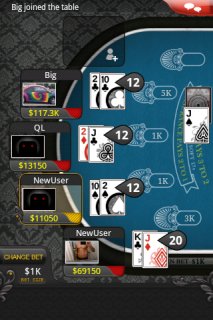 Is the social online multi-player app that lets you play Blackjack (21) with your friends, on Android, iPhone, webOS, or Facebook! FREE CHIPS! Get FREE chips every day you play! Features: Now with GIFTS and AWARDS! Earn extra free chips! Free chips daily! Cross-platform multi-player and Friend Lists.
Price: Free
Pros & Cons:
Pros
Live online multi-player Poker game for Android
There are ample opportunities to get free chips
It ties into the other Card Ace games you have installed, sharing chips between them
Cons
No game FAQ for beginners
An easy-to-use Blackjack game you play online with friends or anyone using the public tables.
Features:
If you like Blackjack, then this is the game for you. It's a very easy to pick up interface, where you can play with other live people who have the app installed. Similar to Card Ace's other online multi-player card game for Android, Card Ace: Hold 'Em, you can create a profile that is shared between the various Card Ace apps, meaning you only have to do it once. Your chips are also shared between the installed apps, so if you win in one game, you can carry those chips over to play another one without having to start from scratch. However, you can also choose to purchase chips in-game – a Chips button will bring up a list of packages available, from $1.99 for 20, 000 chips to $250 for 10, 000, 000 chips. On this page, you can also choose simply to donate to the developers, or to purchase a deck of cards modeled on the ones used in the game.
You can save friends, and then create a private table to play with those people, or you can play in the public tables. You can also choose which tables to play at based on the minimum bets, with a slider to let you easily set the number and play.
In the profile page, in addition to just setting your information that will be visible to other players, you can also see your own stats, including the number of hands you've played, won and lost. As well as any trophies you've won while playing and a list of trophies available.
It would be nice to see a game FAQ in the app, since it really doesn't explain how to play. Granted, most people installing this will probably already know how to play, but a basics guide for someone who wants to learn would be a nice addition.
Fun Factor:
It's like playing Blackjack at a table in Vegas!
Addictive:
If you love card games, you won't be able to put this down.
Graphics:
Very good. There is a nice black and grey background that doesn't clash with the other graphics. The card games are easy to figure out and use.
Source: www.androidtapp.com
Interesting facts
Bingo is a card game named by analogy to the game bingo. The game is played with a bridge deck of 52 cards. The dealer gives each player X cards, which are held in the hand or placed face-down in front of the player. The dealer places Y cards face down in the center of the table. Typically X=Y=5.
A round of play consists of betting, followed by...
You might also like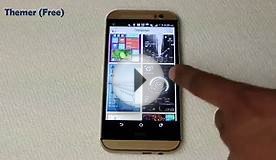 Top 10 Best Android Apps 2015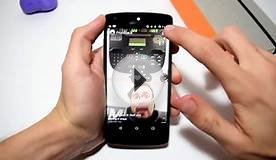 Top 20 Best Android Apps 2015
How to Play Blackjack: Best Beginner's Guide to Learning the Basics of the Blackjack Game! The Blackjack Rules, Odds, Winner Strategies and a Whole Lot More...
eBooks
Popular Q&A
I need help with basic casino blackjack rules? | Yahoo Answers

whatever card is put before you, u either have to put the same number or the same symbol
if you put an 8, the person after you misses a go
If a jack if put before you, then you must put another jack or 2 or you pick up 7 cards
If a 2 is put before you, you must put another 2 or jack or you pick up four cards
Once you put a number, you can either put the same number with diff symbols, or you can put a number higher/lower than that number and you can keep doing this
eg: if a person put 3 hearts, you can put a 3 diamond and top of that u can put a 4 diamond and put a 4 heart then a 3…
Related Posts