Ultimate Blackjack Tour
The Ultimate Blackjack Tour
December 14, 2016 – 07:46 am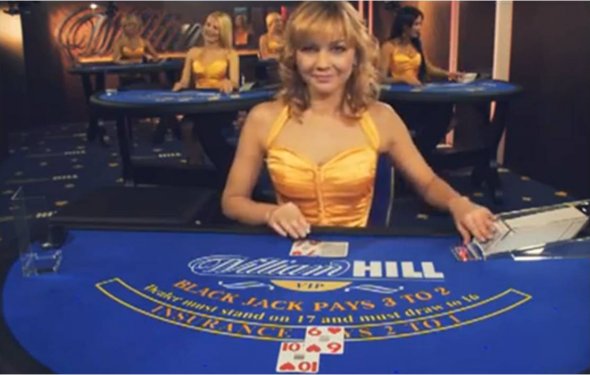 Blackjack tournaments are not all that popular, at least compared to poker tournaments. However the Ultimate Blackjack Tour is trying to change that. They are hardly the first to attempt to make blackjack into a spectator event but they do seem to have a better chance of success than most of their predecessors. This is mainly because they have addressed most of this issues that were hurting a blackjack from a spectators standpoint.
It should probably come as no surprise that the massive popularity of poker on television has led to other casino games also having tournaments that can be played for an audience. One of those is blackjack although it has taken some effort to make a success of this.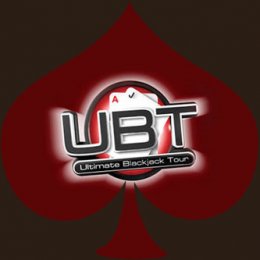 The biggest problem with most blackjack tournaments is that most players will just bet the minimum until they get to the final rounds, then they will start to make big bets. This makes the tournament quite dull from a spectator's point of view. In order to get around this the Ultimate Blackjack Tour has changed the format so the player with the lowest chip count will be eliminated at various stages in the event. This forces players to make larger bets earlier in the tournament to ensure that they don't have the lowest chip total.
The results have been largely successful and the tour is gaining in popularity. It still has a long way to go to catch poker tours like The World Poker Tour, but the progress has been good. There have been some other innovations to make the tournament more appealing to spectators. This would include the ability of the television audience to see the dealer's hole card. There is also a secret bet that each player can use once during the tournament. This can be used to bluff the other players. My friend at WhatASuckout.com informed me of the fact that they think this was done in part to "imitate" the intricacies of the game of poker.
Many of the world's top blackjack players have been playing on the Ultimate Blackjack Tour the last couple of years. In addition you will see many of the world's top poker players on the tour as well. Typically there will be sixteen players at each event with the last player left with chips being declared the winner.
One of the great things about the Ultimate Blackjack Tour is that anybody who wants to can play in it. In order to get into the main tournament you will have to win your way in through a satellite tournament. There are lots of these tournaments around so there is plenty of opportunity to get into a tour event. This has been a large part of what has made poker so popular. A completely unknown player can show up and end up winning the whole thing. This is clearly something that the blackjack tournaments are trying to emulate. How successful they will be remains to be seen but as it stands right now they seem to have a good chance at success.
Interesting facts
The Ultimate Blackjack Tour was a televised series of Elimination Blackjack tournaments that aired in syndication. It debuted on September 16, 2006. The show consists of a series of televised Elimination Blackjack tournaments. The winner of each weekly tournament returns for the final Tournament of Champions.
Along with professional blackjack...
You might also like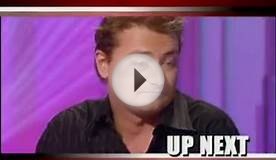 MIT Mike Aponte Part 2 In Ultimate Blackjack Tour Finale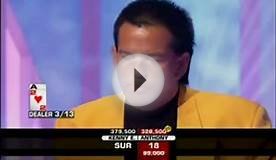 MIT Mike Aponte Part 5 In Ultimate Blackjack Tour Finale
Ultimate Blackjack Tour: Season 1


DVD (Big Vision)




Brand Name: IMAGE ENTERTAINMENT Mfg#: 881737192
Shipping Weight: 0.55 lbs
Manufacturer:
Genre: TV
All music products are properly licensed and guaranteed authentic.
TrademarkMastering Bluffs and Tells Instructional DVD Instructional (Red)


Sports (Ultimate Poker Company)




This video gives you everything you need to start mastering the techniques of understanding your opponents psychology.
Learn what basic mannerisms mean and how this can elevate your game and make you a champion.
If you re ready to be the next World Champion - or even just take your poker buddies - this is the video for you!

Paris Tour Keno Free Journey France Fashion Special Keno Games Free for Kindle Original Keno for Kindle Play Offline without internet no wifi Full Version Free Keno Daubers


Mobile Application (GG Free Play Las Vegas Casino Bingo Slots)




Play with unique keno jackpot action in style with top new Las Vegas casino keno game on Amazon! Try the #1 original classic free keno game for 2015 on mobile and...
Beautiful design and sounds with intuitive play. Fast and compatible with Kindle Fire HD, HDX and tablets Fall in love with this fun free keno games app bonanza...
Get ready for new lucky daily bonuses as you play a 1 keno card saga rounds. Step up and claim your fun bonuses as you rush 2 real casino keno speed and win more...
Free wins and huge easy play like if you had to spin the wheel for the ultimate daily deals of fortune, as a bigg epic bash while you play for full joy madness...
Shoot only for the best bonus keno games as you transformers mini games and build your powerups bonus round. Get on a lucky winning streak and workout multiple...
Jump into the real game of keno and play big USA design styles and rooms with jackpot party wins and multi-millions to win in terms of fun. Increase your chances...
Featuring full themes, this Las Vegas style keno combines the classic and favorites of all time. Try your keno luck with deep dive fish, casino royal myvegas, lovely...
This is an easy and exciting adventure for kenogames fans and casino game lovers global. Think big and know that if you like live blackjack, slots, poker and slot...
We keep updating our apps and we will upgrade soon for all those tycoons who wish to have the best keno experience. Get easy sharing features and share with friends...
Get easy keno craziness and play offline or online. A new way to play keno where you can play with no wifi and without internet connection. The classic keno games...
Popular Q&A
Samsung Blackjack and 3G? | Yahoo Answers
The 3G DOES suck the battery out of your phone. If you arent planning on using it for internet, turn off 3G. here are the instructions:
dial *#1546792*#
select 3 (network and call settings)
select 5 (network mode)
select GSM
press done
press cancel two times
You should see the 3G icon turn to an E (you are now on the EDGE Network)
Trust me man, when i have 3G turn on, the battery doesnt last me more than a day, without it turned on, it lasts me 3 days without charging.
Related Posts