Edward O. Thorp
Edward O. Thorp – 21 the movie
August 5, 2017 – 05:04 am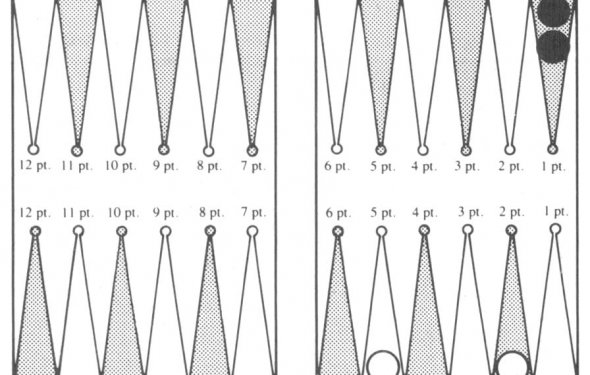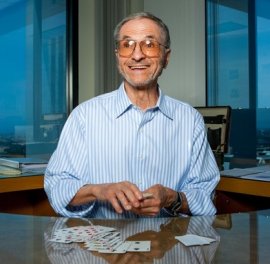 Ask any blackjack player who the godfather of card counting is and they will likely tell you it is Edward O. Thorp. No one has been responsible for introducing more people to counting cards in blackjack than Thorp, who wrote the landmark . The book ultimately sold over 700, 000 copies and is still considered to be the first manual of card counting ever published.
Thorp was born in Chicago, Illinois in 1932. His background is steeped in mathematics and probability, and a study of his history reveals many insights about what it takes to be successful in blackjack. Thorp's first career was as a mathematics professor and he served on the faculty of many prestigious universities throughout the United States. Thorp taught mathematics at New Mexico State University, the University of California at Irvine, and MIT. Thorp's association with is somewhat fascinating because in the years after his groundbreaking work in the field of card counting a group of MIT students used the Thorp principles to beat blackjack for massive amounts of money. Their story was popularized in the motion picture 21.
The development of Thorp's card counting method was a long and arduous process. He initially based his research on a paper by John L. Kelly which was published in 1956. Kelly had developed something which came to be known as the . The Kelly Criterion is actually still applied by many blackjack players and other gamblers today.
Edward Thorp sought to improve upon the method. A study of similar pioneers in the field of card counting will reveal that this is how card counting systems are always born. Someone seeks to improve upon the method devised by someone else. Thorp's method, however, involved an element that held a dangerous potential were it to be discovered by the casinos. Thorp included the use of a computer.
In 1961 Thorp perfected the first wearable computer. The IBM 704 served as his research model. The computer was designed to be worn and operated in a discreet fashion, undetected by casino personnel who would have immediately banned Thorp had he been caught. The computer, however, only served to help Thorp test and validate his own method of card counting. After much trial and testing, Thorp was ready to test his principles in live blackjack play.
The casinos of Reno, Lake Tahoe, and Las Vegas were all fair game for Thorp's blackjack tests. There was no question that more than one casino and more than one location had to be used. If Thorp were to be discovered in his research it was almost certain he would wind up in Nevada's Black Book of gamblers who had been caught cheating or otherwise defrauding the casino. At that time casinos shared this information among one another. Being caught in one casino meant getting banned in all of them.
Source: www.countingedge.com
Interesting facts
Edward Oakley Thorp (born August 14, 1932, Chicago) is an American mathematics professor, author, hedge fund manager, and blackjack player. He was a pioneer in modern applications of probability theory, including the harnessing of very small correlations for reliable financial gain.
He was the author of Beat the Dealer, the first book to...
Professional Poker Mat by Spade and Club | The Best Surface for Playing Cards | Includes Carrying Case and Custom Peel Proof Stitching | Extra Large Size for up to 8 Players | Won't Slip!
Sports (Spade and Club Poker)
Professional Poker Mat from Spade and Club Poker
Measures 70.5 x 35.5 Inches - Allows everyone to be able to play
Our specialized mat material prevents the mat from slipping and makes dealing cards a dream
Custom stitching on the edges of the mat prevent the top layer from peeling - Only one of it s kind!
Poker mat includes a carrying case so you can roll it up and take it anywhere
Trademark Cover for Blackjack Poker Table (Black)


Sports (Trademark Global)




This custom Blackjack Table Cover fits most 6 x3 Blackjack Tables with legs
a hunter green velvet carrying bag with durable zipper
handy carrying strap
84" Vinyl Poker Table Top Cover with Form-Fitting Elastic Band by Brybelly


Sports (Brybelly)




Suitable for tables up to 84 long. Elastic band will assist fit on shorter tables
Keeps felt clean, resists fading and wear
Durable, tear-resistant vinyl
Applies and removes in just seconds
Stores compactly when not in use

Blue Blackjack Felt by Brybelly


Sports (Brybelly)




Blue Blackjack table felt (Can also be used to play the game 21 )
Measures 72 x 36
Made from water-resistant material
Great for at-home game nights
Lightweight and portable, makes a great gift idea

Stalwart 3 Yards of Suited Waterproof Poker Table Cloth, Emerald Green


Sports (Trademark Global)




Beautiful Diamond cloth for your gameroom table
Build your table with the best cloth available. This cloth can be used for your custom tables.
The material taken from a roll 59 inches wide. Suited pattern 70% Polyester, 30% Olefin
Popular Q&A
What is Edward O. Wilson like in person?
He is a soft-spoken, gracious and extremely intelligent person who listens well and is far more humble than you'd expect him to be.
Related Posts