Playtech Blackjack
Playtech Live Unlimited Blackjack Review & Signup Bonus
May 22, 2017 – 12:08 am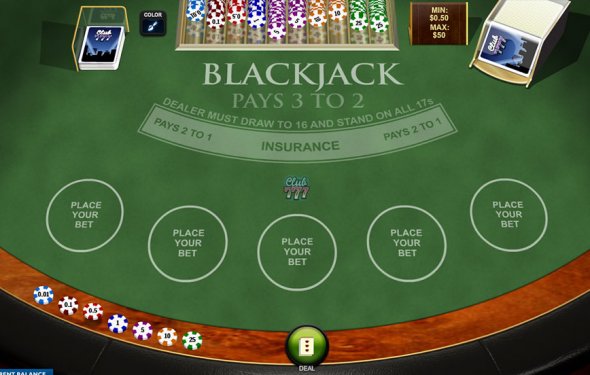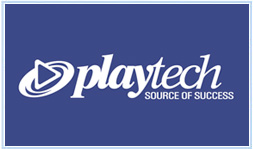 General Information
With most Playtech tables usually quite busy during peak times, Live Unlimited Blackjack often comes to the rescue considering that it can accommodate an endless number of players at any moment in time. And with experienced dealers from a studio in Riga expertly conducting play and always ready to chat with gamers, the innovative variant has quickly become very popular in live casinos.
Housing basic Las Vegas Strip rules, albeit with several interesting exceptions, and supporting Perfect Pairs side bet, Live Unlimited Blackjack provides online gamers with a fair share of wagering opportunities, as well as a high-quality setting via the feature-rich live dealer tables.
How to Play Playtech Live Unlimited Blackjack Online
The game allows five betting positions player, meaning you can play five hands at once. Cards are dealt from an eight-deck shoe and dealer is required to stand on all 17s. In order to place your bet, select your preferred chip size and click on the betting position to place your wager. Click on PP located above the standard position to place a Perfect Pairs side bet.
Perfect Pairs side bet can only be made alongside the regular wager and when it is effective, players will receive 6 to 1, 12 to 1 and 25 to 1 payouts for Red/Black pair, Coloured pair and perfect pair respectively. The game will split hands according to the optimal strategy automatically and in this case you have the option to continue or fold and receive 80% of your stake back
If Aces are split, the player only receives one card, while a payout on a ten-value card and Ace in a split hand is 1 to 1 rather than 3 to 2. Current table limits are displayed in the upper left corner of the table payout, whilst game option panel is available at the bottom right corner.
Receive 100% up to €160 Bonus
Check out more live games like this!
Key Benefits to Players
No More Waiting at the Tables as Seat is Always Available
Up to Five Hands Can Be Played At Once
Perfect Pairs Side Bets Offer Additional Winning Opportunities
Tables Feature Numerous Useful Options and Extensive Game Help Section
Impeccable Live Stream and Seasoned Croupiers Create a Rewarding Atmosphere
Our Verdict
The main advantage of Live Unlimited Blackjack is its ability to accept new players at the tables at all times, while letting them play up to five hands at once and bet on the Perfect Pairs side bets as well. The fact cards are split by default in accordance with the optimal strategy rules adds an interesting twist to the game play, whilst premium Playtech tables and knowledgeable dealers only add to the excitement.
Source: www.livecasinos.com
Interesting facts
SEGA Casino is an online casino offering both web and Windows software versions. The casino was developed and designed collaboration between Sega Games and Playtech.
Launched in October 2009, SEGACasino is a Sega-branded online gaming site launched by the wholly-owned subsidiary of Sega Corporation, Sega Games Ltd. SEGACasino holds its license...
You might also like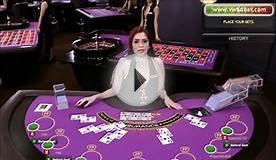 VWanBet - PlayTech Blackjack Live Casino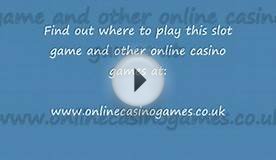 Playtech 21 Duel Blackjack Casino Game
Blackjack Strategy: The Ultimate Guide To Winning at Blackjack and Dominate The Casino (Blackjack Strategy, Gambling, Counting Cards, Blackjack Strategy Card)
eBooks
Popular Q&A
How to Play Blackjack Professionally Part Time
We're always looking for a way to get some $$$ part time and not lose our shirt. Blackjack Blueprint has high reviews and good praise from many of our readers.
Related Posts