Blackjack for Android
Live Blackjack 21 Pro – play Blackjack against large Online community
February 18, 2017 – 04:30 pm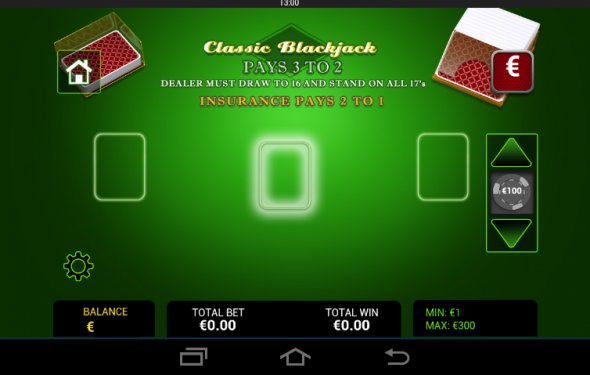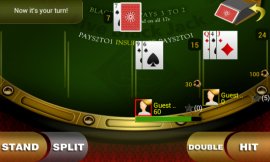 Is a polished and popular Blackjack game on Android. Playing against a large online community in addition to finding additional friends playing on the Papaya Mobile network, and boasting a diverse range of options and slick graphics, it can perhaps be considered one of the best card games available on the Market.
Price: Free
Content Rating: Medium Maturity
Pros & Cons:
Pros
Plush graphics!
Lots of tables and tournaments!
Large thriving community!
In-game chat!
Build experience to unlock new tables/tournaments!
Easy to play!
Papaya Mobile integration!
Cons
Very occasional crashing, only when trying to open the game.
Features:
Live Blackjack 21 Pro is an extremely slick and responsive Blackjack game for Android. Live BlackJack 21 Pro places players in a rich and polished environment; with loads of tables and tournaments to get involved with. There are seemingly thousands of players using the game and I never found myself without someone to play with.
You can view scoreboards, earn and win more chips and accumulate experience points as you progress. With progress comes the accolade of being able to play in the higher-profile tournaments. Experience levels progress from Iron, to Bronze, Silver, Gold and Platinum. As gameplay is quite immersive it's not long before you find your self accumulating experience and rising though the ranks.
We recently reviewed Ban Luck 3D and, while gameplay is not in three dimensions, it's easy to see there is more going for Live Blackjack 21 Pro in terms of playability and options. You feel a genuine ability to integrate with the community on the game, and you can log in using your Papaya Mobile credentials or Facebook details. In-play chat is also a neat feature which further enhances this.
If you're a big fan of Blackjack and are looking for a busy and thriving online environment to play the game, you should definitely give Live Blackjack 21 Pro a go. It's a superb game with lots of features and has a fresh user interface.
Fun Factor:
While this will hinge, for the gamer, on whether s/he likes blackjack, the environment in which the basic game is immersed is pretty impressive. With such a community and wide range of options, the game is lots of fun and an easy and relaxed way to kill time.
Addictive:
Blackjack naturally has a 'one-more-go' feel to it and as the game is so easy to play, it becomes quite a potent and addictive mix. There's lots of tables to play at and big-prize tournaments to get involved in so if Blackjack is a passion of yours, this could be just what you're looking for. Live Blackjack 21 Pro is not only captivating, but also a fun way to enjoy playing cards.
Graphics:
While not the scruffy 3D we saw with Ban Luck 3D, Live Blackjack 21Pro is beautiful to look at an interact with. The transitions and animations are slick and very smooth. Despite being a live environment, the game is very speedy- I never noticed any slowed down gameplay or unresponsive elements at all. It all feels profoundly natural and intuitive.
Source: www.androidtapp.com
Interesting facts
Kam Heskin (born Kam Erika Heskin on May 8, 1973) is an American actress best known for her roles as the second Caitlin Richards Deschanel on NBC's soap opera Sunset Beach (1998–1999) and as her role as Paige Morgan in the The Prince and Me sequels.
Heskin was born in Grand Forks, North Dakota. She attended Grand Junction High School before she...
You might also like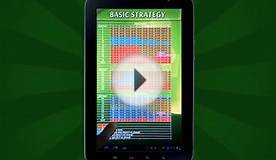 BlackJack Royale For Android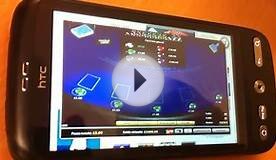 Pro Blackjack for the Android Smartphone Platform
Popular Q&A
What is a good DVD that will teach me all about blackjack and card counting and poker
Beating Blackjack with Andy Bloch is a DVD on Amazon.com for $13.49. He was on the MIT card counting team. For Poker you could try Phil Hellmuth's Texas Hold 'Em 2-DVD Set also for $13.49 on Amazon. Give Go to giftcard.chacha.com!
Related Posts